Gundu Soodi Gundu Soodi Song Lyrics are from the Telugu sensational movie "Chatrapathi", Released in 2005. Casting Rebel star Prabhas, Shriya, and Aarthi Agarwal. Gundu Soodi Lyrics are written by 'Chandrabose' and the song lyrics sung by 'M.M Keeravani, and Sunitha. And this beautiful melody and romantic duet song composed by also M.M Keeravani. And this blockbuster movie directed by SS Rajamouli.
Chtrapathi is a super action film in Telugu, enjoy the gundu sudi the lovely, romantic song also watch the video below the lyrics.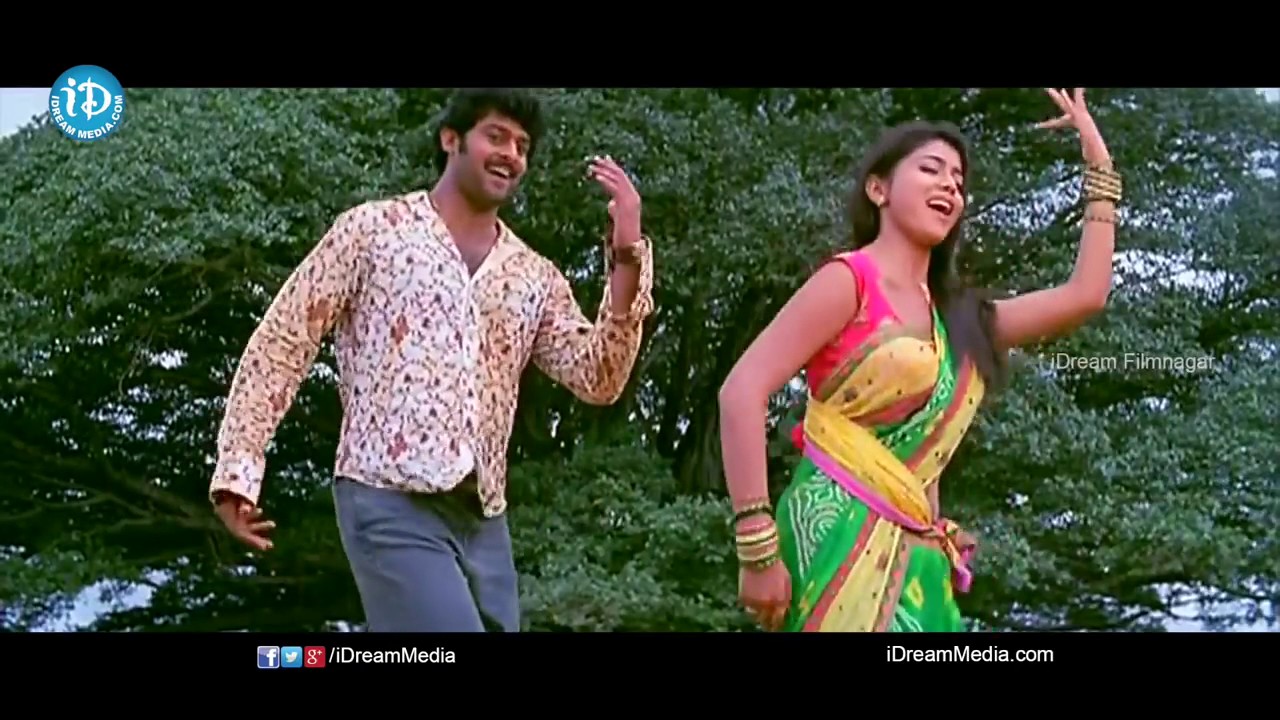 Gundusoodi Song Lyrics - Chatrapathi (2005) | Prabhas, Shriya | Keeravani | SS Rajamouli
---
---
Gundu Sudi Song Details:
---
gundusoodi gundusoodi gruchukundi gundusoodi
gunjindayyo gunde nadi guttu lagindayyo pandu lagi
gundusoodi gundusoodi gruchukunte thappu nadi
thagginchana noppi needi hayi theppinchana oodi oodi

tagina velala tholi sari thegani velala vaya sari
padaka velala prathi sari pagati velala oka sari
ee kopa thapalanni terelaga nanne oopali brahmachari
nee goru vankallona chere vela nene ayipona bhamachari
ammamma abbabba hayyayyo antha vinaka
achacho chicho picho siggulake selavicho vacheyyi venaka
chupalayyo oopu needi naku cheppalayyo teepi sodhi

neeku boledu adi undi naku buttedu idi undi
yethipothala padunundi ukkupothala pani undi
mathullo gamathulo munchethali neede thenello eedi eedi
chatullo matullona ade aatallona marali teli tedi

inkinka inka inka kavalinka aha chudaka
sthrelanka chudalinka nathone puddinga chipo anaka
nachavayyo ugravadi ninnu cheseyyana janma khaidi


పల్లవి:

గుండు సూది గుండు సూది గుచ్చుకుంది గుండు సూది
గుట్టు లాగిందయ్యొ పండు లాగి
గుండు సూది గుండు సూది గుచ్చుకుంటె తప్పు నాది
తాగించన నొప్పి నీది హయి తెప్పించన ఓడి ఒడి



చరణం:1
తగిని వెళల తొలి సారి తెగని వెలల వయ సారి
పడక వెళల ప్రతి సారి పగటి వెళల ఒక సారి
ఈ కొప తాపలన్ని తేరెలగ నన్నె ఊపలి బ్రహ్మచారి
నీ గొరు వంకల్లొన చెరె వెళ నెనె అయిపొన భామచారి
అమ్మమ్మ అబ్బబ్బ హయ్యయ్యొ అంత వినక
అచ్చచ్చొ చిచ్చొ పిచ్చొ సిగ్గులకె సెలవిచ్చొ వచ్చెయ్యి వెనక
చుపాలయ్యొ ఊపు నీది నాకు చెప్పలయ్యొ తీపి సొది


చరణం:2

నీకు బొలెడు అది ఉంది నాకు బుట్టెదు ఇది ఉంది
ఎత్తిపొతల పదునుంది ఉక్కుపొతల పని ఉంది
మత్తుల్లొ గమత్తులొ ముంచెత్తాలి నెడె తెనెల్లొ ఈది ఈది
చాటుల్లొ మాటుల్లొన ఆడె ఆటల్లొన మారలి తెలి తెది
ఇంకింక ఇంక ఇంక కావాలింక అహ చుడక
స్త్రెలంక చుడాలింక నతొనె పుడ్డింగ చి పొ అనక
నచ్చవయ్యొ ఉగ్రవాది నిన్ను చెసెయ్యన జన్మ ఖైది...
gundusoodi song Watch Video
__________________________________________________________________________
Q: Who is the Gundi Sudi Song Lyrics Writer?
Ans: Chandrabose
Q: Who are the Gundi Sudi Song Singers?
Ans: MM. Keeravani
Q: Music Composer of this Song?
Ans: MM. Keeravani
Q: "Chatrapathi" Movie Director?
Ans: SS. Rajamouli
Q: Who is Featuring in this Film?
Ans:
Prabhas, Shriya, and Aditi Agarwal,
etc...
Q: Who is the Producer of this film?
Ans: Y Naveen, Y Ravi Shankar, and CV Mohan.