Bekhayali Lyrics in English - Sachet Tandon
Bekhayali Lyrics is from "Kabir Singh" Hindi movie, Bekhayali Song is most effective emotional song when he breakup love himself. Casting Shahid Kapoor, Kiara Advani. Bekhayali Song Lyrics are written by Irshad Kamil,

and this song lyrics sung by

Sachet Tandon. Kabir Singh Songs Composed by Sachet-Parampara and movie directed by Sandeep Reddy Vanga.
---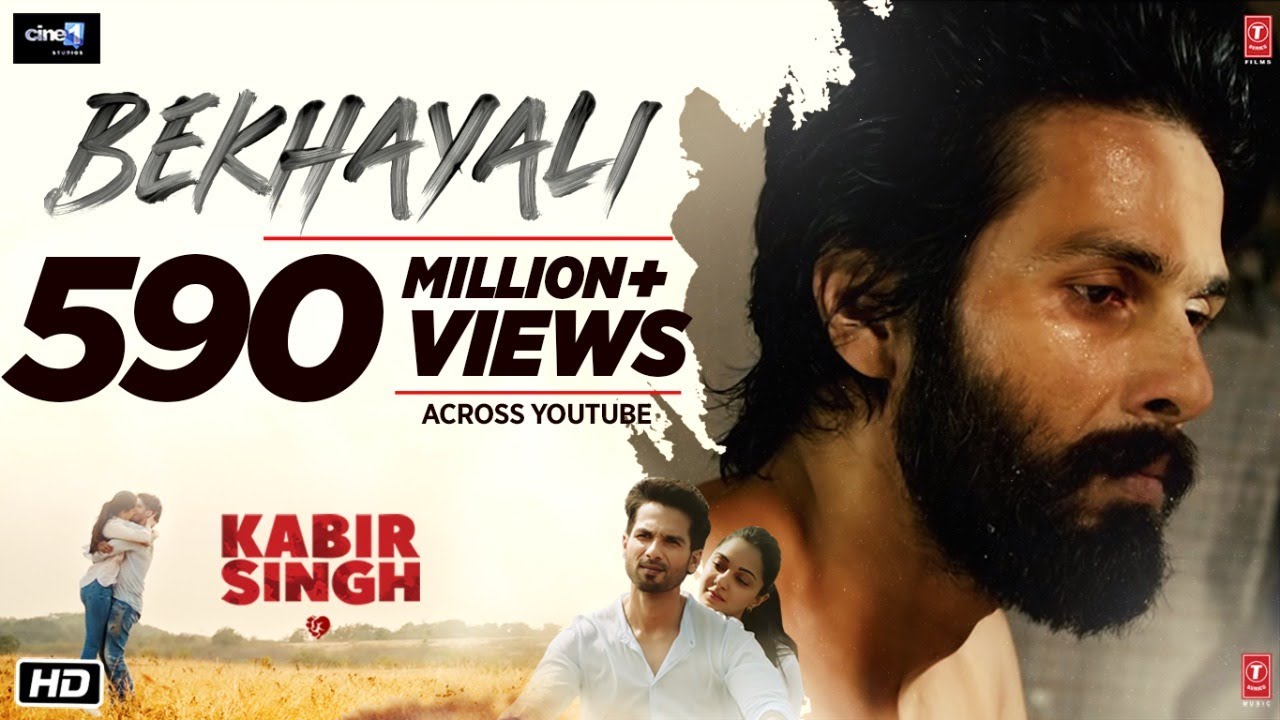 bekhayali lyrics in english - Kabir Singh | Bekhayali lyrics Kabir Singh | Lyricsgenesis.com
---
Bekhayali Song Details:
---


Bekhayali Lyrics in English - Kabir Singh
Bekhayali mein bhi tera hi khayal aaye
Kyun bichadna hai zaruri, yeh sawal aaye
Teri nazdeekiyon ki khushi behisaab thi
Hisse mein faasle bhi tere bemisaal aaye
Main jo tumse door hoon
Kyun door main rahun
Tera gurur hoon
Aa tu fasla mita
Tu khwaab sa mila
Kyun khwaab tod doon
Bekhayali mein bhi tera hi khayal aaye
Kyun judayi de gaya tu, yeh sawal aaye
Thoda sa main khafa ho gaya apne aap se
Thoda sa tujhpe bhi bewajah hi malaal aaye
Hai yeh tadpan, hai yeh uljhan
Kaise jee loon bina tere
Meri ab sabse hai an-ban
Bante kyun yeh khuda mere
Jo log-baag hain, jungle ki aag hain
Kyun aag mein jaloon
Yeh nakaam pyar mein
Khush hain yeh haar mein
Inn jaisa kyun banun
Raatein dengi bata
Needon mein teri hi baat hai
Bhoolun kaise tujhe
Tu to khayalon mein sath hai
Bekhayali mein bhi tera hi khayal aaye
Kyun bichadna hai zaruri yeh sawal aaye
Nazar ke aage har ik manzar
Reit ki tarah bikhar raha hai
Dard tumhara badan mein mere
Zehar ki tarah utar raha hai x (2)
Aa zmaane aazama le roothta nahi
Faaslon se hausla yeh toot'ta nahi
Na hai woh bewafa aur na main hoon bewafa
Woh meri aadaton ki tarah chhoot'ta nahi
bekhayali lyrics in english Watch Video